Entrepreneurial Training
---
BRG provides training and workshops to support entrepreneurial growth at all stages of development. Seminars and workshops are delivered in our on-site training center as well as throughout Southern California in partnership with fifteen collaborating agencies. A sample of workshops and trainings include:
Accounting & Finance
Business & Growth Planning
Healthy Business Start-ups
Business Management 101
Internal Controls & Fiscal Monitoring
Sales Strategies to Accelerate Growth
Operating Metrics for Business Sustainability
Leveraging Public & Non-traditional Capital Resources
Growth Planning & Strategic Advisory
---
There comes a time in the development of a business, when management teams face strategic crossroads. Sustaining and growing a business requires high levels of expertise or the business will not continue to thrive. During these times, when there is so much riding on planning, strategy and execution, business owners must reach beyond day-to-day support to access professional growth planning and strategic advisory support.
Business Resource Group was founded by professionals who understand the critical nature of issues surrounding strategic inflection points and episodic growth intersections. Our resource team of highly specialized business consultants are available to deliver strategic advisory and growth planning support. Whether it includes assessing the right time to raise capital or plan to for an exit. Our strategic advisory team helps management teams work through the plans and opportunities faced with growing, restructuring, or scaling a business.
Business Counseling & Mentoring
---
Business Counseling programs are designed to cater businesses that are established, those which are starting up, and also those which may be facing challenges. They are also designed to focus on where you are in your business cycle, whether it be seeking advice or a health check, or perhaps wanting assistance in taking the next big step.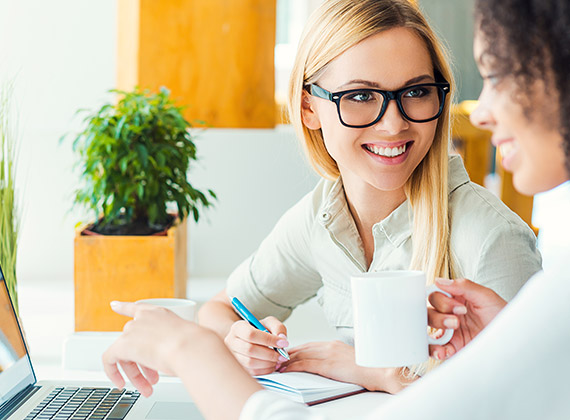 Our experienced mentors are aware of the highly confidential, and often personal, nature of the issues that business owners face.
Mentoring, or business counseling, is a process that requires the mentor and you, the business owner, to delve into the core of the business and to work together to develop a plan of action that will guide both you and your business forward.
Business counseling can help guide companies through steps along their development process. Services are available to tackle a specific operating need, or to shore up management's ability to address an unfamiliar concern.
Our business counselors will work with entrepreneurs at any stage to help them move towards providing positive solutions to the challenges of family owned enterprises: system improvements, personnel planning, financing, mergers and buy outs. Business counseling can also provide an outcome for aiding with decision making - especially in times of uncertainty.
Supplier Development
---
BRG's service model is anchored by its use of an integrated diagnostic and business assistance approach. Our services include:
Contract Readiness
Customized Supplier Training
Growth Consulting & Capabilities Assessment
Vendor Development Services
Supplier Development is the process of collaborating with suppliers to improve their processes and products, services or operating capabilities. Supplier knowledge and technology can be leveraged through supplier development to help customers meet their supply chain needs as well as to reduce cost and lower project risk.
Supplier Focused Services
We work with small and minority firms to help expand their ability to meet the needs of their customers as well as to strengthen their capacity and growth potential as a value-added member of the supply chain. These services are delivered through a series of programs, which include supplier assessment, capabilities support, training, one on one supplier coaching and capacity enhancement.
Customer Focused Supplier Services
Major Corporations, institutions and government agencies, all face risk within supply chain.
We provide the strategic planning, structure and activities required to assist institutional and corporate client to build a strong, diverse and capable supply chain. Each organization experiences unique struggles with suppliers, such as late deliveries, quality control and/or capacity limitations. We provide Supplier Development solutions to these concerns by utilizing strategic planning, project management, training and facilitation to improve the capacity of suppliers, delivering specialized supplier development services as well as supporting strategic sourcing initiative to balance supply chain activities against goals. In short, our work with major clients helps to assess suppliers, improve scorecard outcomes and reduce risk, a mutually beneficial end result.
Healthy Business Start-up
---
Starting a small business requires diligence, tenacity and perseverance. Most importantly, it requires the aspiring entrepreneur to think beyond the delivery of their product or service, and to think smartly about establishing a business enterprise that can thrive in good and bad times. Our Healthy Business Startup programs help business owners get in front of potential downturns and launch with a healthy start.
Business Credit Building
---
Business credit can play an important role in the development and growth of a small business. While many entrepreneurs use loans from friends and family or personal credit cards to start their businesses, this practice limits the access to capital and puts personal assets at risk.
Small business owners realize the importance of building business credit. It all starts with creating a separate identity so that is distinct from "you, the owner".
Once the business identity is established and it has obtained its own tax identification number, it starts to establish a Business Credit Plan.
BRG offers Business Credit Building Planning and Support Services to help small businesses establish and make the most of their business credit scores.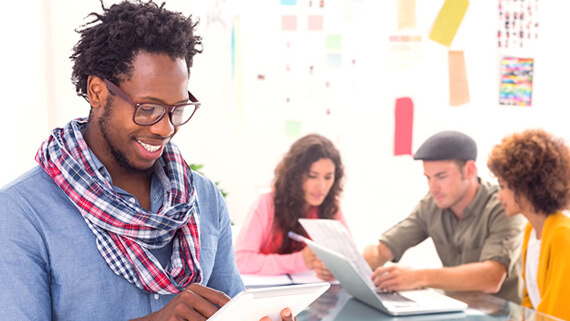 We can help you leverage the power of strong business credit and take control of your ability to access capital when you need it.
Get your business incorporated & build credit ratings on all three major business credit bureaus: Dun & Bradstreet, Experian Business and Equifax Small Business.
Personal Credit Enhancement Support
Personal Credit Behavior and Credit Scores can play an important role in an entrepreneur's ability to access affordable business credit.
Thin credit files, separation of business and personal credit, outstanding high balances, past delinquencies, judgments or other negative items can dramatically affect the personal credit score.
In such cases, personal credit enhancement or remediation support may be needed.
Request Credit Building Services
Capital & Loan Services
---
Financing that Fits Your Business
BRG is one of the leading non-profit lending intermediaries in the country. Our work has been recognized by the Small Business Administration, the Office of Controller of Currency, and the US Minority Business Development Agency. To date, we have helped small businesses access more than $210,000,000 in capital across California.
Understanding Your Needs... Get the "Best Fit Capital"
At BRG, we understand the lending landscape and will assess your capital needs, fit you to the right and most affordable type of capital and hold your hand along the way.
We are your Capital Access Partners
---
Assess your business needs based on your growth stage
---
New Business
(2 years or less)